To connect, advise, stand and act.
We are the link between committed designers and NGOs.
Join Humanitarian Designers
Are you a committed professional or would you like to become one?
Do you want to know more about our team and activities?
Do you want to take an active role in our projects?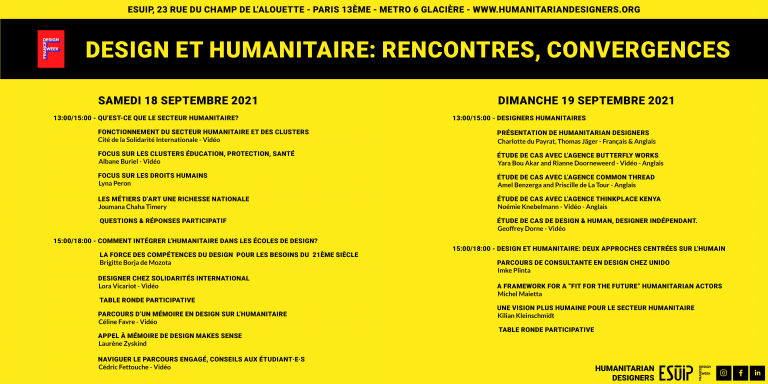 During the month of August and September 2022, we are sharing the recording of our conference "Design et humanitaire: rencontres, convergences". Check out the programme to get inspired and be sure to follow our social media platforms for the publications every Thursday.
"We want to inspire designers to not do "business as usual" but rather take a strong ethical stand that follows their inner values."