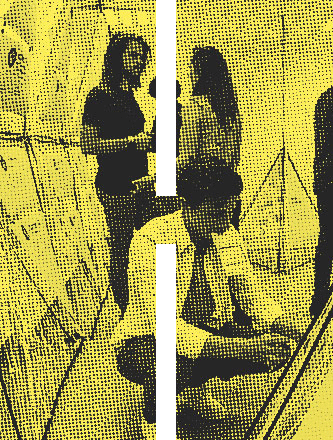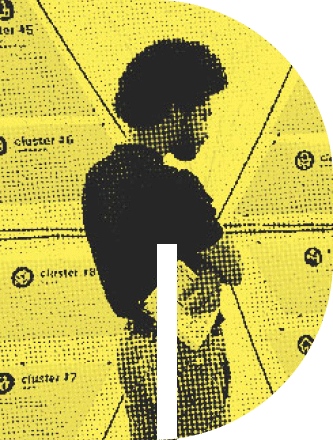 To connect, advise, stand and act. We promote design practices to NGOs and give tools to designers to do committed work.
Humanitarian Designers is an NGO that aims to create a bridge between designers and the aid sector. We collaborate with NGOs on projects where designers can add value. We collaborate with design schools and communicate to designers about the careers available in the humanitarian sector.

In the first phase of our mission, we raise awareness, secondly we educate both sides on collaborating with each other and thirdly after being empowered to cooperate, we support and enable the collaboration, between designers and humanitarians.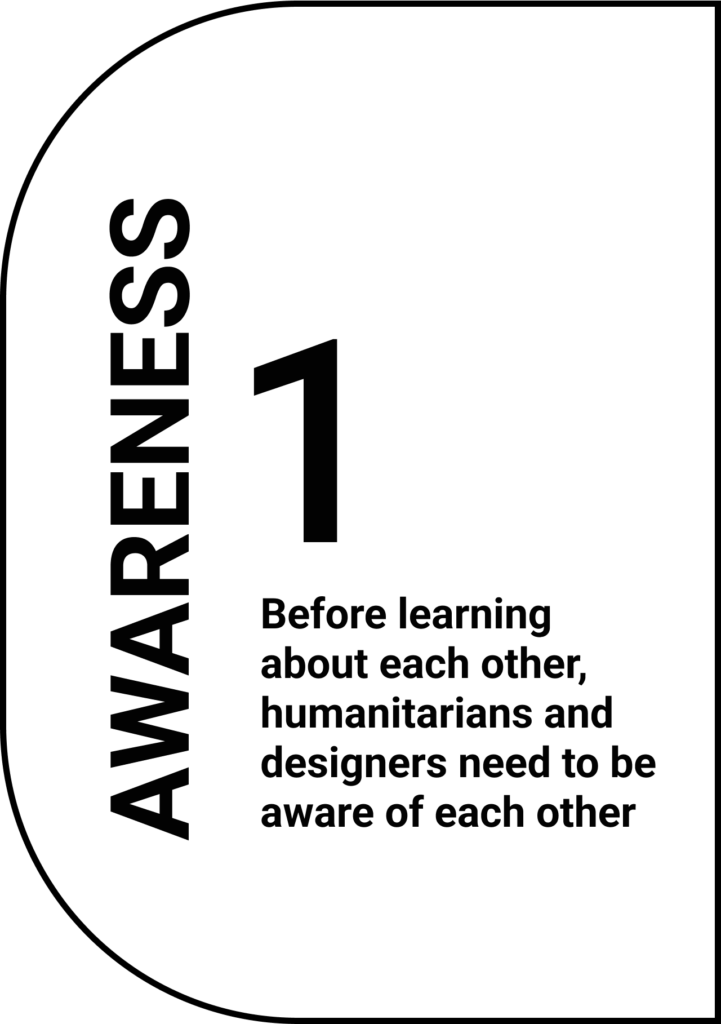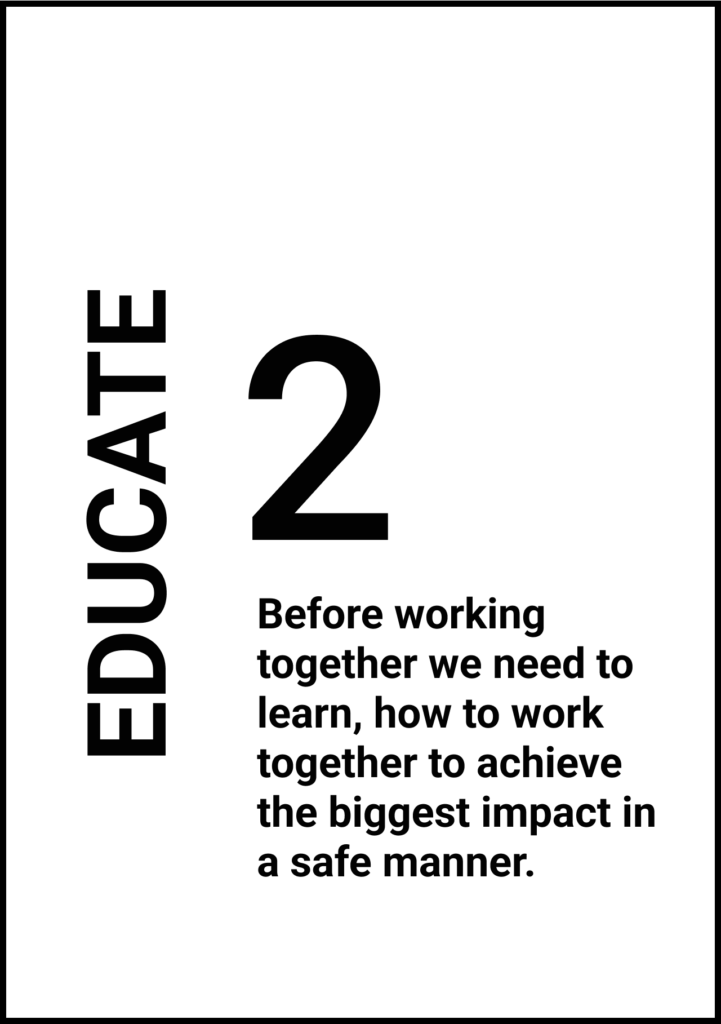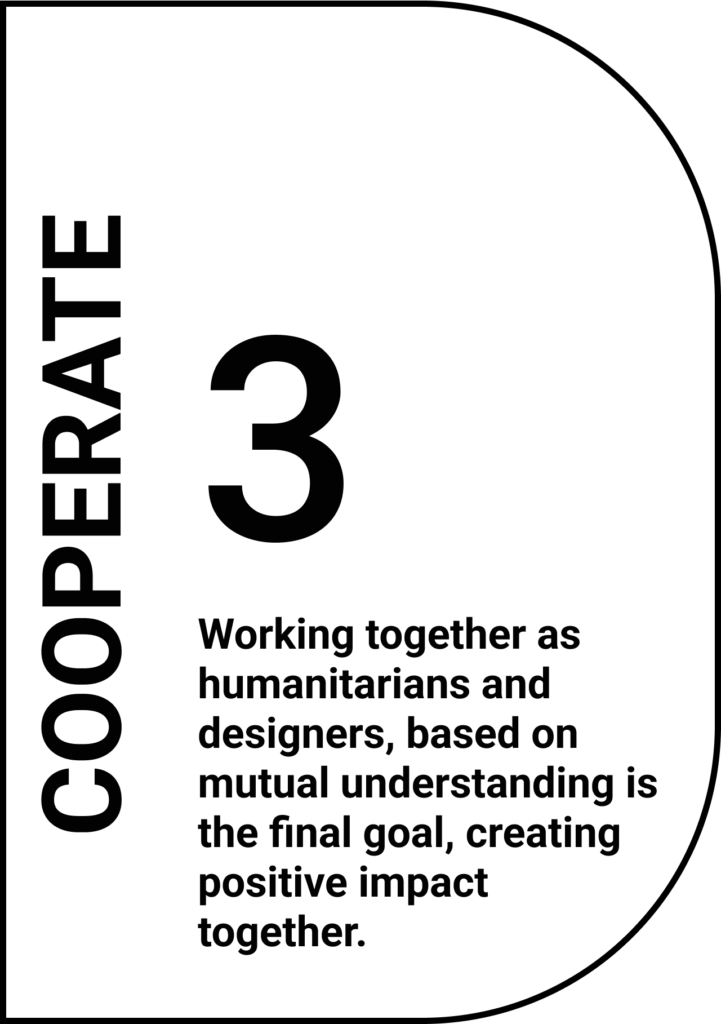 We are morally driven and vocal, challenging the status quo to create opportunities for others. Listening to locals, we prioritize their needs, practicing financial justice and transparency. We align with academic and professional standards. Our guiding principles involve sharing resources for local and international benefit, personal support, evidence-based communication, and a commitment to doing no harm. We embrace diversity, equality, and fairness in all our endeavors. Together, these values and principles propel us toward positive change, ensuring a better world where communities thrive, voices are heard, and lasting impact is made.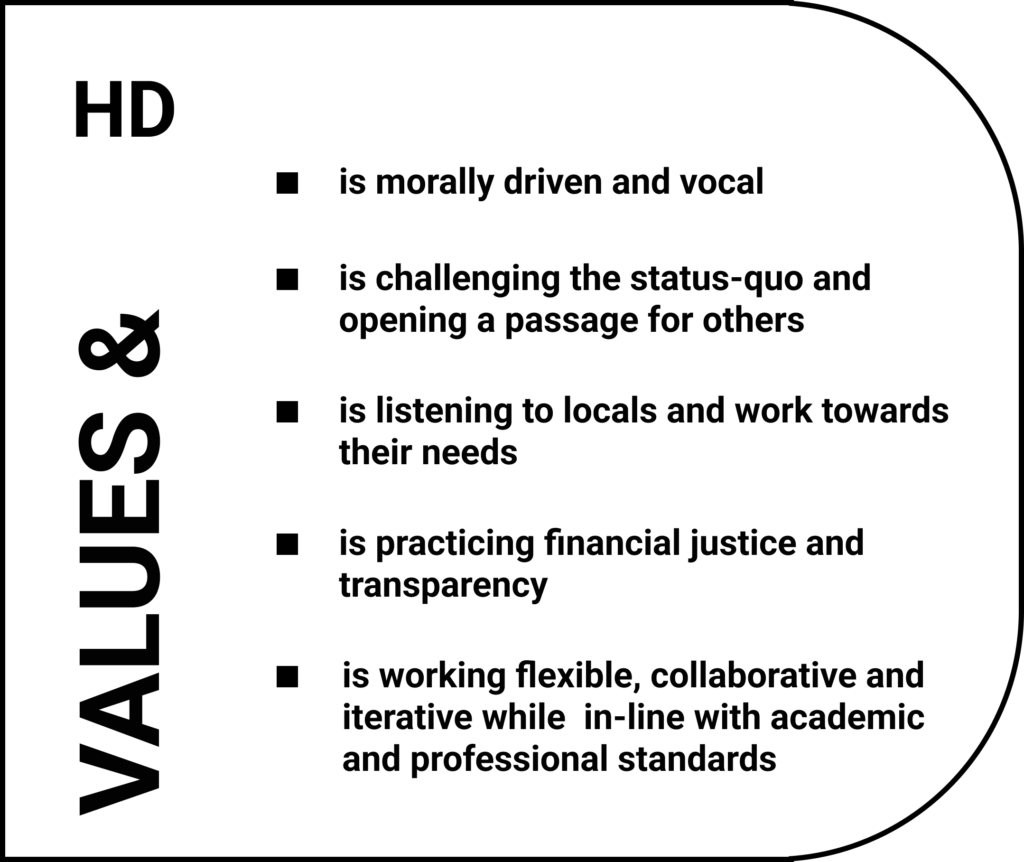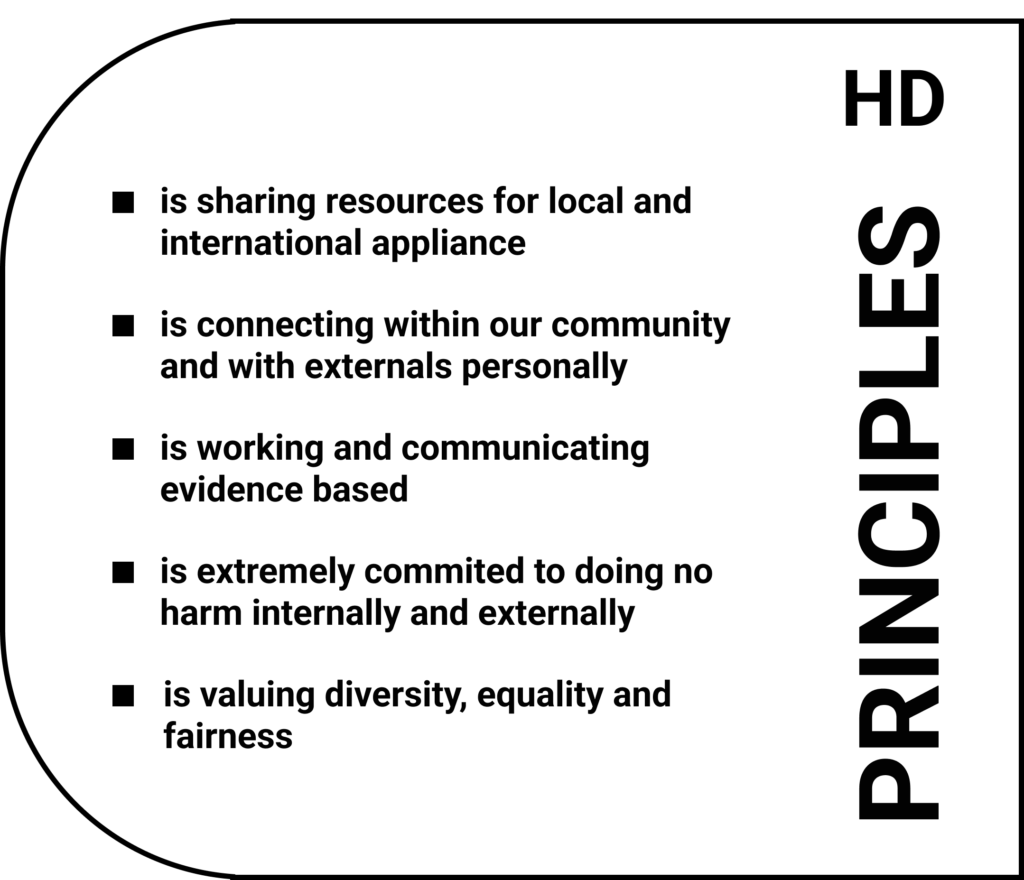 We initiate projects based on partner requests, delivering comprehensive educational curricula for designers and humanitarians in academic and non-academic settings. Working closely with our partners, we raise awareness through events like congresses, exhibitions, and panel discussions. Additionally, we foster education and collaboration within design and humanitarian programs. Leveraging the expertise of our community, we conduct on-site design projects with partners to enhance the quality of life and safety for users, creating a more dignified world. Our commitment lies in empowering individuals through education and direct action to make a positive impact on the communities we serve.
Unifying moment for our growing community who could meet for the first time in-person.
Humanitarian Designers is a non-profit organisation, registered in France (Association Loi 1901) in January 2021.
We are a small team of professional designers that are volunteering on this initiative.
We work to the best of our standards and values with the limited resources that we have for now. We grow organically and are open to new ideas and opportunities.
Our community is at the center of our efforts, benefiting from job postings, educational resources, and sessions. Emphasizing diversity, we operate with a flat hierarchy, inviting voluntary team members from our community to work on various topics, facilitated by our coordinators. Strategic work is handled by the co-founders, in collaboration with external advisors, to align community desires with the next steps for Humanitarian Designers. More on the community page.
Our collaborative community is thriving with over 500 members, 7 projects, 1,500 job postings shared, and 350+ individuals educated. We creatively address humanitarian challenges, making a meaningful impact and fostering positive change together. Our journey continues with dedication to creating a better world through our shared passion for making a difference.
Want to learn more about Humanitarianism?